About
About us
From our pioneering headquarters in Riyadh, Saudi Arabia, Anwa Medical Labs is dedicated to delineating the underlying genomic profiles associated with diseases, including cancer and hereditary conditions. Our mastery in genetics, next-generation sequencing, and bioinformatics data analysis enables unparalleled medical diagnostic services to improve patient care and gain new insights into future treatments.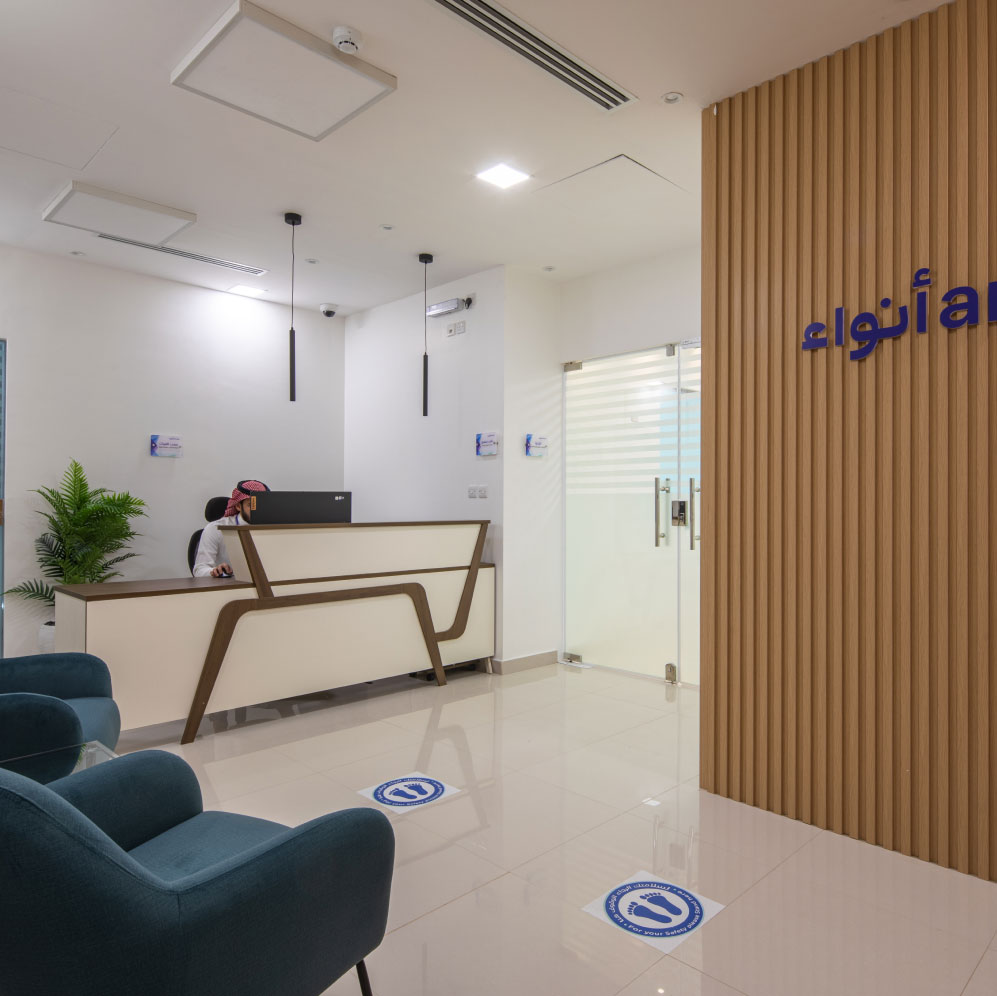 Our Facilities
Our facilities are specifically designed to the highest standards for molecular diagnostics operations, including clean rooms and negative pressure rooms to ensure optimal workflows.
Anwa is equipped with the latest genetic analyzers and sequencing platforms such as Ion Torrent S5 and Illumina Miseq.